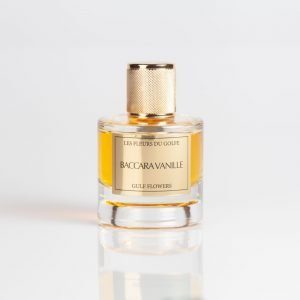 Baccara vanille is the best seller of Flowers Gulf: it is simply unique!
Here it is in its most accomplished packaging, our exceptional bottle.
As well on man or women, it brings this vanilla and amber atmosphere which gives it its irresistible side: impossible to be indifferent …
The tropical flowers as well as almond extracts add a sweet and exotic touch that will make you travel with the first spray. What a delight!
The notes are : vanilla, tropical flowers, amber, indian roses, almonds.