Perfume with spicy lily of the valley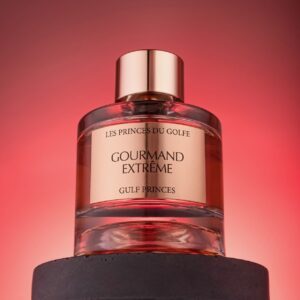 It is in the middle of the desert that the extreme travelers that are the Bedouins, pitch their tents to taste the tastiest dishes. The most exquisite dishes come in this moment of delights contrasting the aridity of the desert.
A thousand and one smells of spices and flowers excite all your senses. Your taste buds and olfactory receptors come together in a whirlwind of delicacies that will last all night…
A sensual fragrance with exotic flowers and vanilla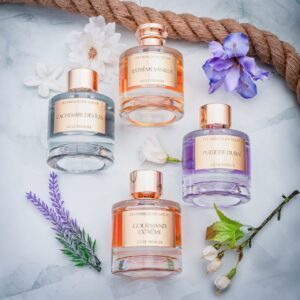 This perfume is a beautiful work of art that draws these moments and represents them through sweet and unprecedented scents.
Its top note is a wonderful blend of spices and exotic flowers that will greet your olfaction. The lily of thevalley makes its heart note a walk in the green fields with fresh and herbaceous smells that contrasts the aridity of the desert. Finally, vanilla and musk merge in base notes to offer a unique sensuality to this fragrance.
Gourmand extrême, a very appetizing fragrance …