A scent with mandarin and vanilla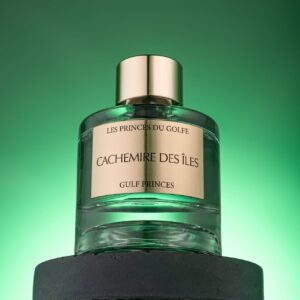 The tasty mandarin is the top note in this fragrance: an oasis of freshness opens the door to give you an emotion of joy and pleasure. Its heart note is enriched by patchouli. A woody and green scent reflects the intense side of this species. Vanilla and white suede come together and add to the amber to transform the base note of this fragrance into a real mine of sweetness.
A luxurious oriental fragrance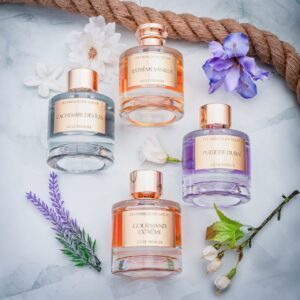 To the east of Saudi Arabia are the islands of the Persian Gulf, the meeting place between merchants of scents for thousands of years.
It is in these islands that the aromatics and raw materials most prized by perfumers are exchanged. What better place to find the rarest ingredients and mix them to get the essence of our world… It is in these islands that the merchants of Kashmir present their treasures… It is from these islands that KASHMIR ISLANDS finds its unique inspiration.